Bouncing Bunny Pudding Shots
How cute are these pudding shots for Easter or Spring? And what's yummier than Apple Jacks cereal? Yep, that's what they taste like! You can always omit the vodka and increase the cimmamony-yumminess with 1 cup of Rumchata. Your little bunnies are going to bounce with delight over these! Jello shots or pudding shots? Decisions, decisions…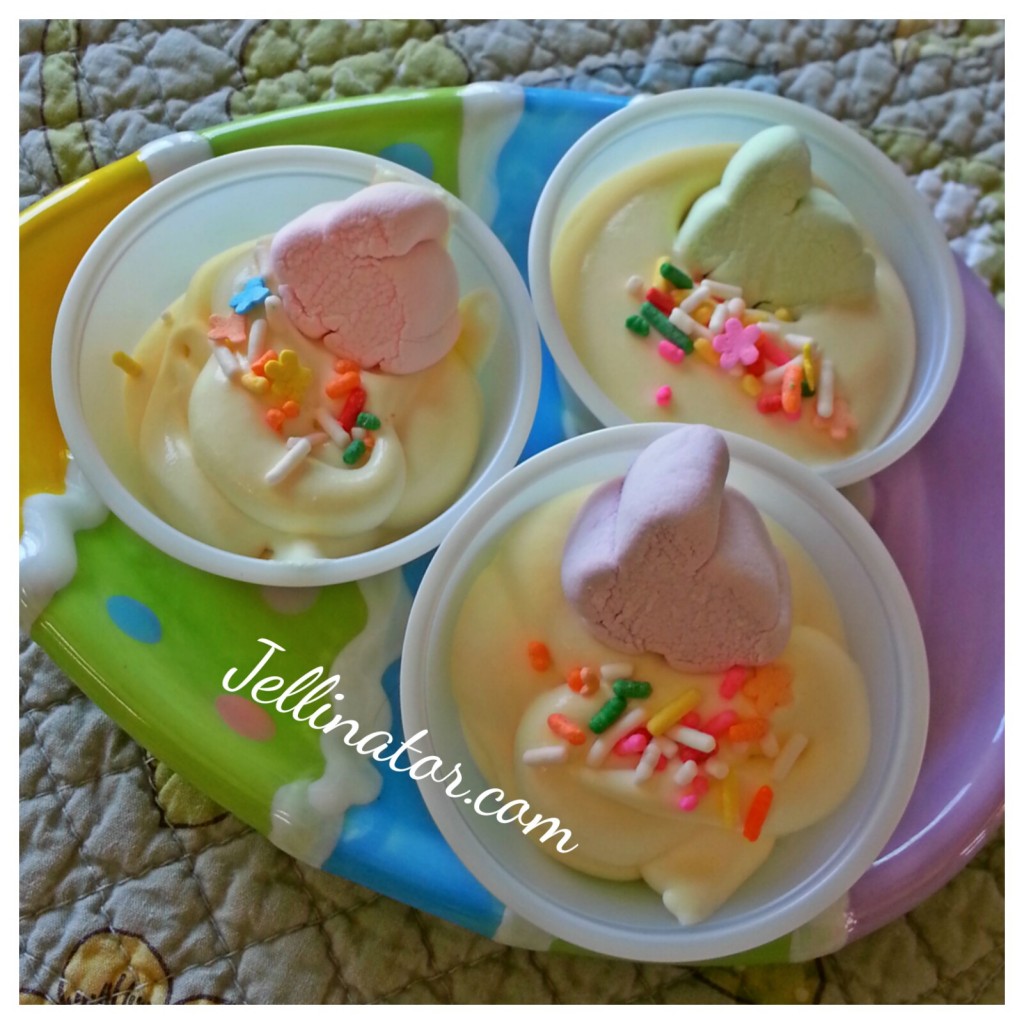 1 box (3.4 oz.) vanilla instant pudding, 1 cup milk, ½ cup Rumchata liqueur, ½ cup Loopy vodka, 1 container (8 oz.) whipped topping, Bunny Mallows or Peeps, Sprinkles.  You can change the decorations on these to go with any event or party.
Beat pudding, milk, and boozes for 2 minutes until it thickens.  Fold in whipped topping. Put into plastic shot containers. Decorate. Freeze with lids. Yield: 28 shots
DO NOT put pudding in your Jellinator. That would be a whole lot of clogged up mess.
Your ultimate party peeps are always looking out for ya!
*All Jellinator Jello Shot recipes and photos are Copyright protected