Merry Christmas!
Happy Hanukkah!
Happy New Year!
The Jellinator has some tasty holiday recipes to add to your festivities!
It's not a party without holiday jello shots!
SILENT NIGHT NIGHT Jello Shots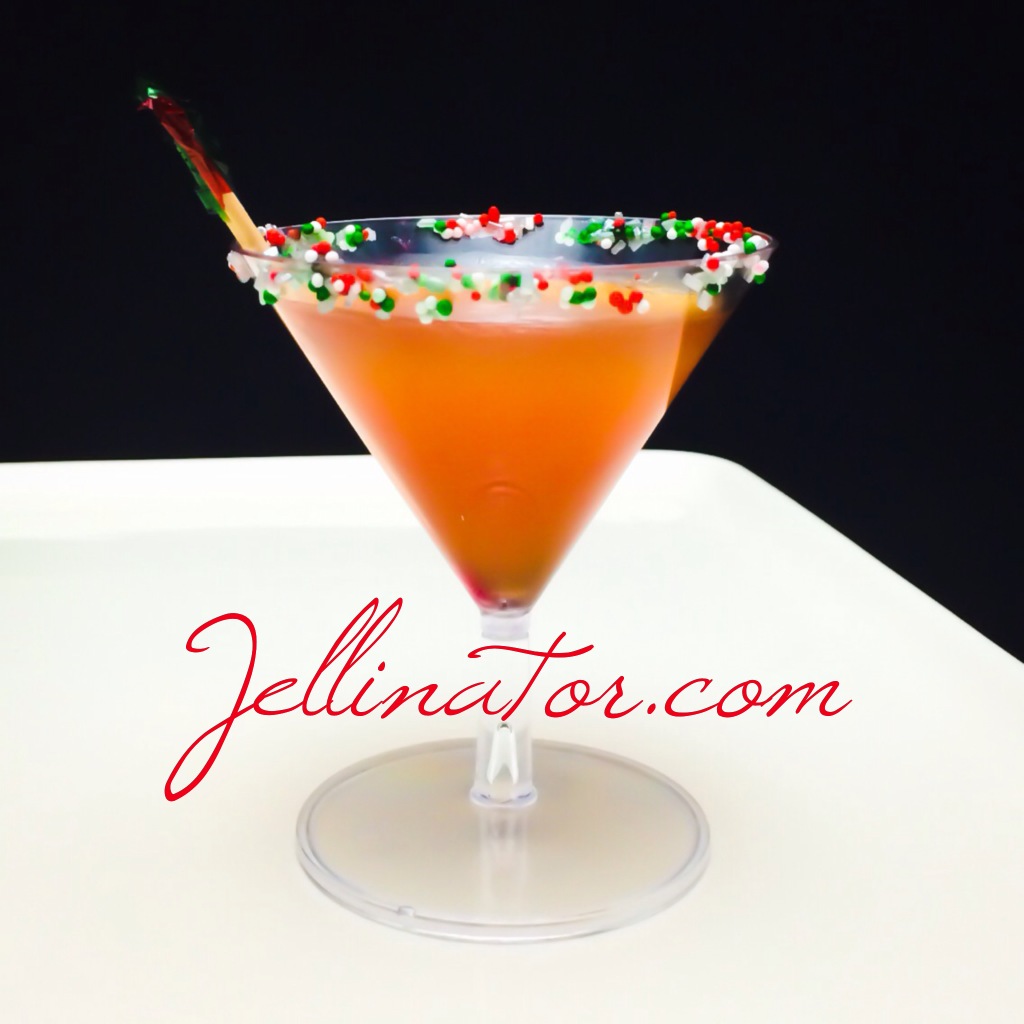 1 pkg. pineapple jello dissolved in 1 cup hot water. Add:
3/4 cup coconut rum
1/4 cup cranberry juice cocktail
1 scoop of orange sherbet
TWIGS AND BERRIES Jello Shots
1 box Cranberry jello dissolved in
3/4 cup hot water.  Add:
½ cup Vodka
½ cup Amaretto or almond liqueur
1/4 cup orange juice
RUM-POM-POM-POM Jello Shots
1 box Raspberry jello dissolved in
1 cup hot water.  Add:
½ cup Rum
½ cup pomegranate schnapps
Not-Your-Granny's-Fruitcake Jello Shots
1 box Pineapple jello dissolved in
1 cup hot water.  Add:
½ cup Cake or Whipped vodka
½ cup pomegranate schnapps
Garnish with red and green candied cherries
CHAMPAGNE Jello Shots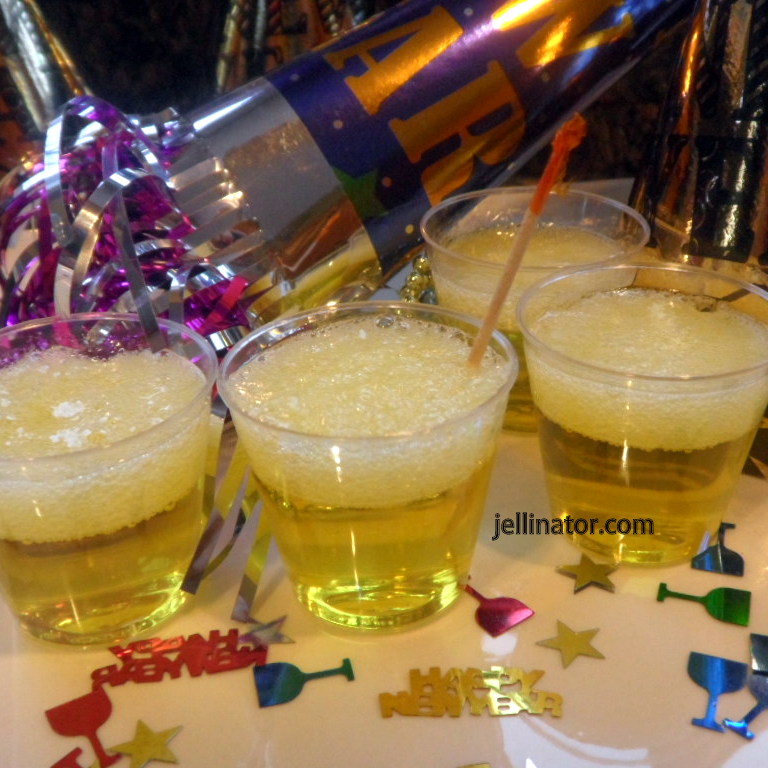 Dissolve 1 box pineapple jello in HALF cup boiling water. Add 2 cups champagne.
RESERVE 1/2 CUP JELLO MIXTURE BEFORE JELLINATING WITH THE REST. Chill cups AND reserved 1/2 cup jello for 1 hour.
Whip reserved jello with a mixer and put a tablespoon onto the top of each cup for bubbles. Finish by chilling for another hour or so.
*Also delicious with Raspberry jello
Trish's Famous Christmas Morning Sausage Wreath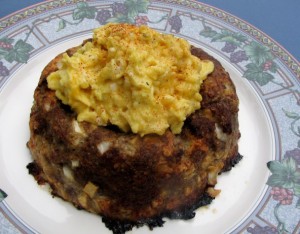 2

lbs

pork sausage,

 any flavor, uncooked

1 1/2

cups

cracker crumbs

2 eggs

, slightly beaten

1/2

cup

 milk

1/4

cup

minced onion

1

cup

finely chopped apple

1 1/2

cups

shredded cheddar cheese

2

tablespoons

 parsley

salt , pepper, paprika to taste

Combine all ingredients and mix thoroughly; like a meatloaf.

Press sausage mixture lightly into a greased bundt pan.

Bake at 350 degrees for 1 hour. Invert on to a plate to serve.
Trish's Hash Brown Egg Bombe (gluten free)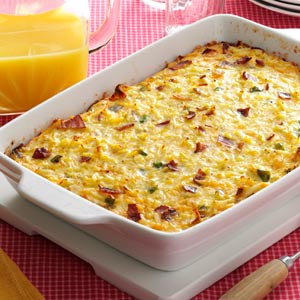 ½ pound bacon, cooked crispy (or sausage or diced ham)
½ cup chopped onion
½ cup red or green pepper
12 eggs, beaten
1 cup milk
16 oz. frozen shredded hash browns
1 cup shredded cheddar cheese
1 tsp each salt and pepper
1 tsp dill weed
1 tsp red pepper flakes or dashes of hot sauce
Sauté veggies in bacon grease. Mix all ingredients together. Transfer to a greased 13×9 baking dish. Bake uncovered at 350* for 40 minutes, until a knife inserted in the center comes out clean. Can be made the night before and kept in the fridge, but not necessary.