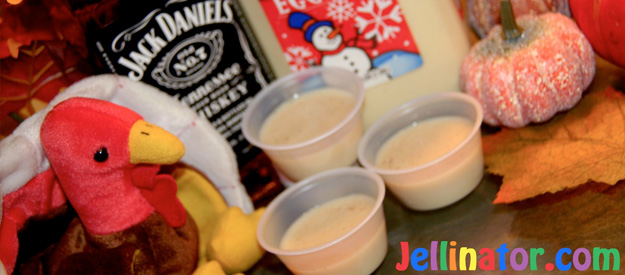 1 cup water
1 package Knox unflavored gelatin
1/4 cup sugar
1 cup eggnog
1/2-2/3 cup bourbon, rum, or brandy (depending on how strong you want them)
Sprinkle knox over water in a saucepan and let sit 3 minutes. Dissolve over low heat stirring constantly. Add sugar until dissolved. Remove from heat. Cool 15 minutes. Add eggnog and liquor. Sprinkle with nutmeg & chill 2 hours or until set. Yield: 20 shots.