Kinky Malibu Barbie Jello Shots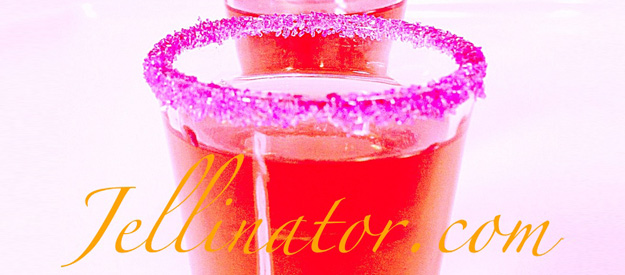 It's pink and pretty and probably the tastiest jello shot recipe with rum around! These babies are so good, Barbie just might ditch Ken. I mean, the dude drives a pink van. We just hope she doesn't lose her bikini and her cute little shoes after too many of these babies!
Pink jello shots are perfect for bachelorette parties, girls' nights, and even breast cancer awareness!
Kinky Malibu Barbie Jello Shots Recipe
1 box Peach jello, 3 ounces
½ cup Malibu rum (coconut rum)
½ cup pink Kinky liqueur
Dissolve jello in one cup of boiling water. Remove from heat. Add the rum and liqueur. Pour jello mixture in to your Jellinator and fill your shot cups FAST. No mess! No stress!
Refrigerate until set (approx. 3-4 hours). Serve in a pink sugar-rimmed glass.
Yield: 15 shots   *All Jellinator Jello Shot recipes and photos are Copyright protected
---
Like this recipe? Find even more recipes in our Top 100 Jello Shot Recipes booklet. It's a MUST behind any bar and makes a great gift. BAM! These recipes don't disappoint.
Don't forget to sign up for our Ultimate Party Newsletter.
Here at the Jellinator, we are always working on new party ideas. Don't miss out on the fun!
Sign up for our ULTIMATE PARTY NEWSLETTER. Don't worry, we can't stand spam either. We will just hit you with some great jello shot recipes, yummy food ideas, seasonal party tips, and a coupon for more party supplies every few months. What could be better than that!
JELLO SHOTS! JELLY SHOTS! JELLO SHOOTERS!
Whatever you call them, it's not a PARTY without 'em!
Don't forget…The Jellinator is the only way to make jello shots! No mess! No stress!