Check out these adorable Easter Jell-O brand Jiggler molds available everywhere!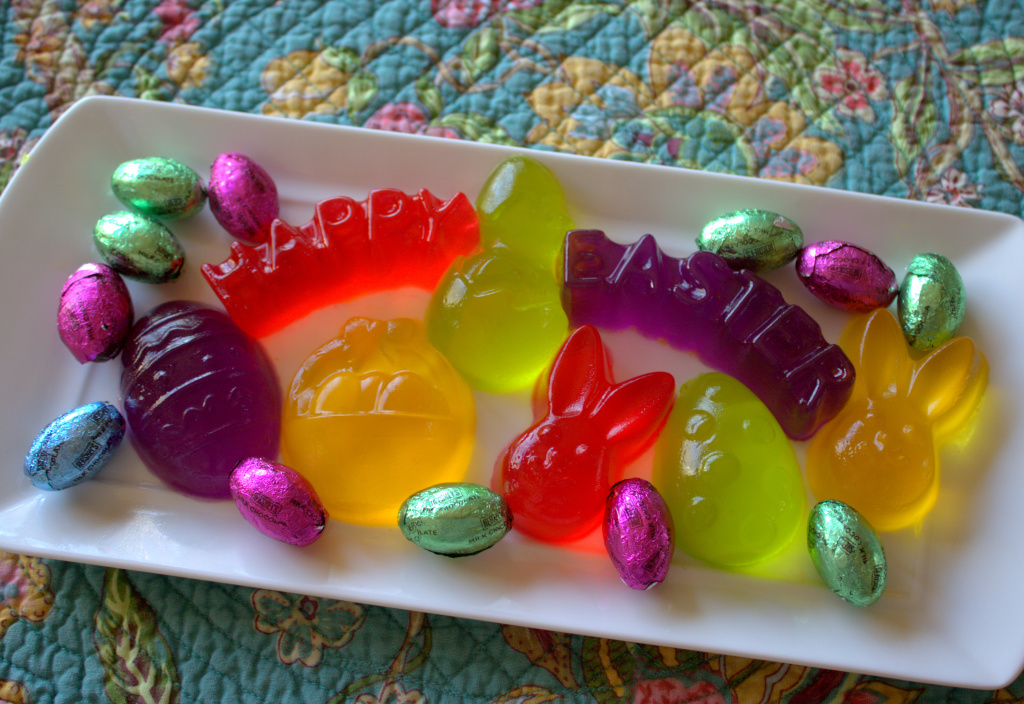 What a fun addition to your Easter buffet!
What recipe to use?  It depends upon whether you will be using alcohol.
No alcohol recipe: Follow the directions on the Jell-O mold box. You will simply use less water with your jello to make them "jigglers".
Using booze?  Yeah, we figured.  Simply add one package of Knox unflavored gelatin to your favorite Jellinator recipe.
Check our Easter Party Page for great food recipes to make your party complete.
Find even more Easter jello shot recipes in our Top 100 Jello Shot Recipes booklet. It's a must-have in every kitchen or behind any bar.
No matter what jello shot recipe you use, you need the Jellinator. Why? Because unless you like it slow and sticky, you need a Jellinator! And here is the important part: the Jellinator will keep you from spilling and wasting the booze (the secret ingredient, shhhh!).  Now grab your Jellinator by the horns and LET'S JELLINATE!
It's the ONLY way to make jello shots!
Check back frequently as we are always adding new recipes as well as new products to our product line up.  You can get all your party supplies and party ideas here. Just go to the search bar on our home page, and search any holiday or theme. We've got you covered!